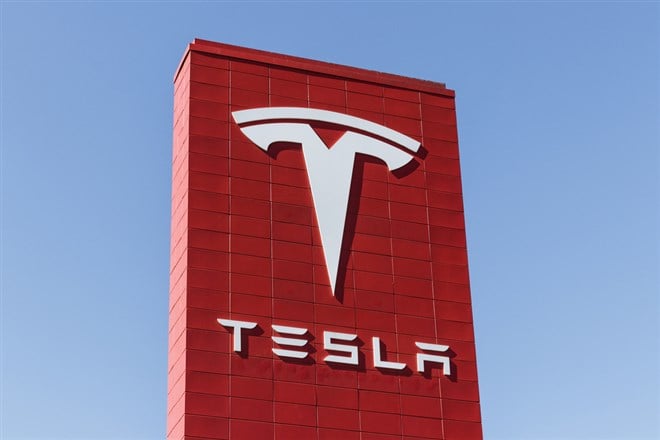 For a stock that once seemed only able to go up, Tesla Inc (NASDAQ: TSLA) ended 2022 in a vicious downtrend, with the company losing $600 billion in market value in the last quarter alone. While shares have managed to consolidate in the first few weeks of this year, there are several headwinds for investors to contend with in the coming months. 
The sight of CEO Elon Musk selling off $8 billion worth of his Tesla stock to fund his acquisition of Twitter, Inc. (NASDAQ: TWTR) must have been tough. And his behavior on the site since the acquisition won't have done much to convince them of his focus on Tesla. Recent price cuts launched to help a rebound in sales have also dented the bulls' confidence. 
Still, it's not all doom and gloom for the king of electric vehicles. Let's see if their stock is worth considering for 2023. 
Bullish Tailwinds
Starting, last week's news that Tesla is planning a massive expansion of its Austin Gigafactory would have been most welcome to any beleaguered bulls who've ridden the stock down. The expansion plan includes a $717 million construction investment which will yield an additional 1.4 million square feet of space, hardly a move by a company that's lowering its sights. The factory is currently producing Model Y vehicles. Still, the expansion will allow it to produce the Tesla Bot, Tesla Semi, and new vehicles built on Tesla's Gen 3 vehicle platform.
At the same time, Tesla is close to closing a deal on a new Gigafactory in Indonesia. The country's natural resources and minerals make it a prime location for Tesla with its electric battery requirements. Having  25% of the world's nickel reserves on their doorstep will go a long way to cheapening the cost of materials and avoiding any supply chain issues. With this strategic thinking in mind, South Korea, Mexico, and Canada have all been pinpointed as potential factory sites. 
This talk of expansion has been the key driver behind Tesla's shares jumping 20% in the past fortnight, having lost 50% of their value in the previous month alone. For a while there, they looked like they were about to trade down to the double digits, something that hasn't happened since August 2020. If they can continue to consolidate in the coming sessions and lay down a new line of support here, the long-term believers might soon find themselves looking at an attractive entry point. 
Rocky Road Ahead
However, the outlook for Tesla right now is very different from the one of 2020. For starters, 2022 marked the worst year for US car sales in over a decade. Soaring energy prices hurt all car makers, and for the first time, the cost of charging up your Tesla was more expensive than filling a gas tank for many consumers.
In line with a subsequent drop in demand, Morgan Stanley's Adam Jonas recently warned that electric vehicles have moved from acute undersupply to acute oversupply. He sees an increased risk of negative earnings revisions hitting the headlines for the coming quarters as costs remain high. 
To combat this, Tesla has been cutting vehicle prices to bolster sales. Gross margins bear the brunt of the impact, and analysts haven't reacted slowly. For example, Guggenheim Securities downgraded Tesla shares to a Sell rating from Neutral last week. Shares were flat in Tuesday's pre-market session after the holiday weekend, perhaps indicative of the worst-case scenario already baked into the price. 
But this is still Tesla, and they are far from being down and out. While it's been a while since their shares shed anything like 80% of their value since 2021's all-time high, investors have to wonder if the low is potentially in.
If they can consolidate between the $120-140 level, that will give them a solid base to work from in the coming months as delivery numbers, and earnings reports hit the headlines. Of all the EV stocks, Tesla is still the one most likely to jump 80% rather than lose that value again.