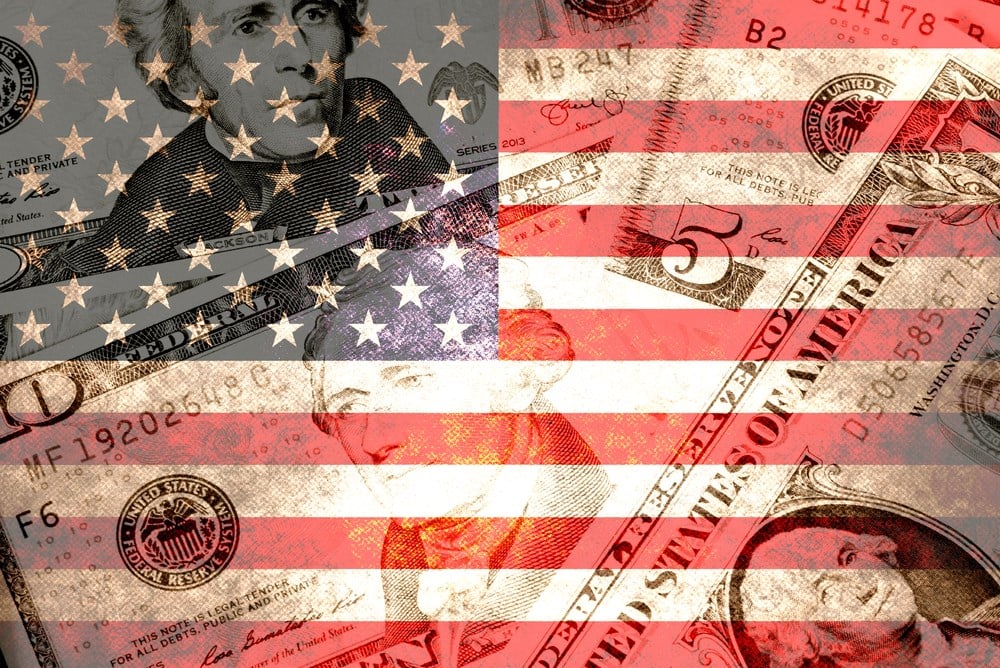 Will the government shut down? Despite the hot rhetoric, it doesn't seem possible. One reason for that is its effect on our defense industry. Funding for Ukraine as part of an omnibus defense bill is one of the key points of contention for lawmakers.  
However, with multiple current and potential flashpoints across the globe, it's possible that some point of temporary funding would be put in place even if the government does shut down. That hasn't mattered much to investors who continue to sell defense stocks. Many blue-chip stocks are down sharply in 2023.  
But as Morgan Stanley (NYSE: MS) points out, the defense sector has performed well when there's been a government shutdown or even the threat of one. That means it could be an ideal time to buy some of these names, which, in some cases, are trading near their 52-week lows.  
This Company Needs Their Reality to Match Its Perception 
First up is Palantir Technologies, Inc. (NYSE: PLTR). The company and the stock have had doubters since it went public via a direct listing. An overarching concern is the percentage of Palantir's business that comes from government contracts.  
Currently, that percentage is around 51%. That's down significantly from what it was a few years ago. However, it's still a significant percentage. And with PLTR stock down about 32% since closing at a high of $19.99 on August 1, 2023, investors are already in a selling mood. Any concern about disruption to the company's income and earnings could push the stock lower in the short term. 
PLTR stock is above its 200-day simple moving average (SMA). And as of this writing, the stock is bouncing around $14.11. Over the last six months, that level has been a key support level. Traders should wait to see if the stock falls below that level. However, if you're a long-term investor who believes the company's Department of Defense (DoD) income won't be disrupted significantly, this could be a buying opportunity. 
Any Disruption Seems to Be Priced into This Blue-Chip Stock 
Lockheed Martin Corporation (NYSE: LMT) is the nation's largest revenue and market cap defense contractor. 50% of the company's total revenue comes from the DoD. That makes it particularly susceptible to a government shutdown.
However, LMT stock is down 15% for the year and is trading well below its 200-day SMA. However, nothing in the company's earnings reports or fundamentals would justify it underperforming the broader market. That suggests that any disruption from a government shutdown is priced into the company's stock.  
Let's look at some of the fundamentals. LMT stock trades for under 16x earnings. That's lower than it was in late August. Earnings are expected to rise by 4% in the next 12 months. And owning the stock comes with a reliable dividend that has been growing for 20 consecutive years and has a 2.91% yield.  
This Stock is Trading at a Buyable Bottom 
Northrop Grumman Corporation (NYSE: NOC) is down over 21% in 2023 and is now trading near its 52-week lows. To be fair, the company is posting a slight year-over-year decline in earnings in the first two quarters of 2023. Still, like Lockheed Martin, little evidence in the company's fundamentals and earnings report warrants such a sell-off.  
Instead, this appears to be a case of investors holding to the belief that defense spending is likely to be cut. In fact, NOC stock dropped sharply after the government of Poland announced that it was no longer supportive of the Ukraine war. Northrop is providing Poland with its Integrated Battle Command System (IBCS), which can help the country "sense, identify, track and eliminate air and missile threats." 
NOC stock is currently trading at a level of support that has been in place since early August. However, with the company forecasting a 9% increase in earnings in the next 12 months, something has to give. In the short term, a shutdown could push the stock lower, but a quick resolution will likely make NOC stock a strong fourth-quarter performer.