11/30/2022, Chicago // PRODIGY: Feature Story //



In Motion Physical Therapy, Chicago's leading physical therapist, has provided essential FAQs on the website to address the concerns of clients who visit the clinic. These FAQs cover crucial topics, including prescriptions and referrals from doctors, the costs associated with physical therapy services, and which insurance plans cover the costs. Visitors will also find information about the location of the therapy center and what they can expect from their first visit.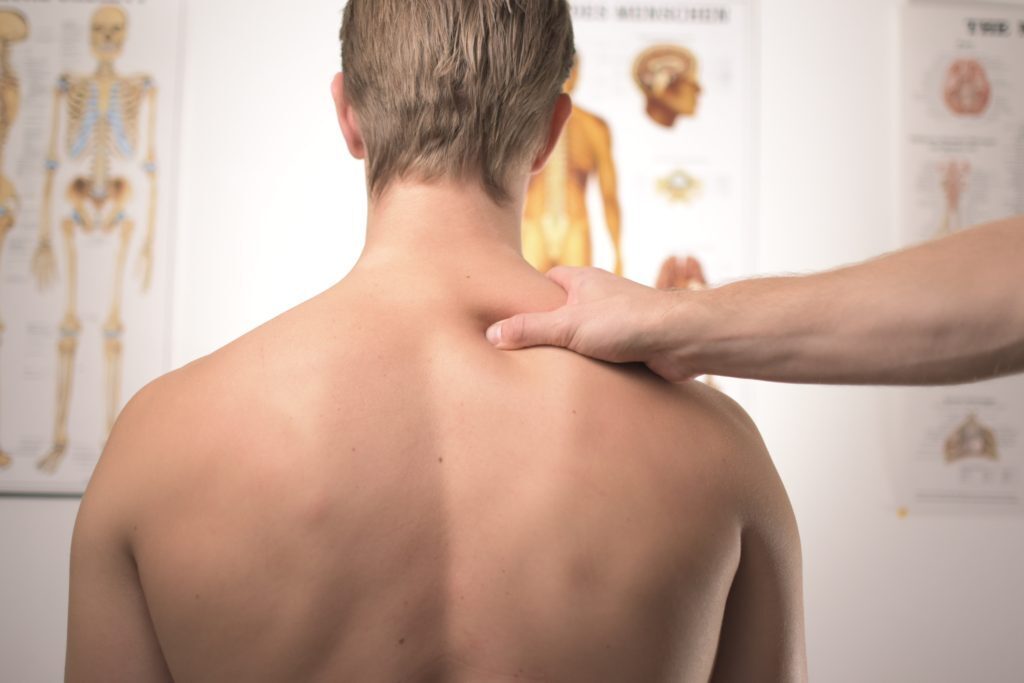 Some other important service information covered in the FAQs is related to the cost of physical therapy if the patient does not have insurance or wants to pay the cost out of pocket. In this case, the company accepts direct payments from patients as long as the appointment is scheduled at least three days in advance and a "Good Faith Estimate" is provided to give the patient an idea of the costs they will incur. The In Motion administration also offers patients the option of having In Motion contact their insurance company on their behalf to verify the benefits included in the plan.
Patients visiting this leading physical therapist in Chicago for the first time will find helpful information in the FAQs. They will learn more about forms they will need to provide before a visit, what kind of improvement they can expect from subsequent sessions, and how long these physical therapy sessions can usually last. The In Motion therapists provide individual attention to every patient, and the same therapists attend to patients on every visit, which helps establish a cohesive treatment plan for the best results.
Readers can go through all the FAQs in detail by visiting the In Motion Physical Therapy website at https://inmotionptchi.com/.
An In Motion Physical Therapy representative explained why the company has chosen these questions to include in the FAQs and how the new section will benefit visitors "We understand that visiting a new doctor's office can be a somewhat scary experience for many people. Many questions are running through your head when setting up an appointment, and most people forget to ask many important questions when talking to a representative on the phone. This is why we have included several questions that many visitors will find useful before setting up an appointment or arriving at the clinic for their physical therapy session."
She added, "Please visit our official website's FAQ page to find answers to your questions about the insurance plans, session cost, referral requirements, and even where you can park your car in the area. And if you cannot find the questions you need answers to in the FAQs, just send your questions directly to us by filling out the form at the end of the page, and we will get back to you directly through email."
About In Motion Physical Therapy
In Motion Physical Therapy is on a mission to provide top-quality physical therapy services, which help patients return to doing the activities they love. The company works with tennis players, runners, and people who want to lose weight. Located in Lincoln Park, the company provides excellent quality care for patients to get back on their feet.
###
Media Contact
In Motion Physical Therapy
2731 N Lincoln Ave
Chicago, IL 60614
(773)236-2256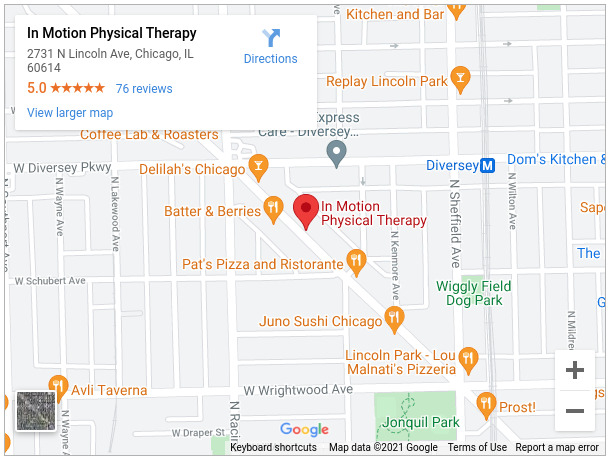 newsroom: news.38digitalmarket.com




Source: 38 Digital Market News

Release ID: 455153

Original Source of the original story >> Leading Chicago Physical Therapist In Motion PT Answers FAQs About Physical Therapy




This content is published on behalf of the above source. Please contact them directly for any concern related to the above. 

This press release may contain forward-looking statements. Forward-looking statements describe future expectations, plans, results, or strategies (including product offerings, regulatory plans and business plans) and may change without notice. You are cautioned that such statements are subject to a multitude of risks and uncertainties that could cause future circumstances, events, or results to differ materially from those projected in the forward-looking statements, including the risks that actual results may differ materially from those projected in the forward-looking statements.