11/30/2022, Chicago // PRODIGY: Feature Story //



I.E. Green Tea, the producer of a line of green tea beverage products which boasts of the maximum amount of antioxidants in each serving, has shared new organic green tea recipes. I.E. Green Tea is an American green tea company, and the new recipes are the ideal addition to the company's already extensive selection of published organic green tea recipes.
Visitors to the I.E. Green Tea website can now also find the recipe for Golden Stake Cocktail. The classic recipe has been skillfully amended to include green tea's health benefits without compromising the beverage's smooth taste. To educate tea lovers and beverage-making enthusiasts about the background of this classic, the recipe also includes a brief history of the evolution of the drink. Readers can also find helpful tips and tricks added to the recipe ensuring the perfect end product.
Some other seasonal and healthy beverage recipes featured on the I.E. Green Tea website are the I.E. Green Tea LimonTEAni, I.E. Green Tea Limoncello, and the I.E. Green Tea Pimm's Cup. All these smooth, silky beverages with summer vibes signal the perfect farewell to the sunny season.
The website also contains tasty smoothie recipes and a variety of desserts, dips, and appetizer recipes. Each recipe is tested and perfected to meet I.E. Green Tea standards and includes helpful tips and tricks to make the final product absolutely tasty and healthy.
A company representative enthusiastically stated that the new recipes are available just in time for the upcoming holiday season. "We are excited! Yes, we are very happy to introduce new recipes to our already impressive line of organic green tea recipes present on our official website. It is always fascinating to test and create new recipes incorporating organic green tea. It enables us to enjoy healthy drinks without compromising on the taste of the beverage. I am not saying that our green tea is not very tasty; you can try it yourself to taste the difference between I. E. Green Tea and any other generic green teas. But there is something to be said about having many other organic green tea recipes in your arsenal to take things up a notch when needed."
Talking about the new recipe, the spokesman also added, "The Golden Stake Cocktail recipe comes with a healthy twist. It may take some work to make this for your next dinner party, but the praise of your guests will be worth every minute spent making it from scratch."
To get the new recipe, readers can visit the I.E. Green Tea's official website at https://iegreentea.com/. The website also features a vast collection of other beverage, dessert, and appetizer recipes made using organic I.E. Green Tea.
About I.E. Green Tea
I.E. Green Tea sells a brand of superior quality liquid green tea in concentrated packets, known for offering many health benefits. The brand prides itself on selling the best green tea out on the market, which offers all of the health benefits advertised at a competitive price.
To find out more about I.E. Green Tea, its benefits, how the brewing process came about from years of trials and partnerships with tea experts, and where the tea comes from (as a hint: note that it is an exclusive mountain that provides nutrient-rich minerals), visit the website at IEgreentea.com.
IE Green Tea is a green tea producer based in Chicago Illinois, the parent company is Amica Tea Texas 8000 Research Forest Dr, The Woodlands, TX 77382 Phone: 832-656-7759
David Stone is the CEO of IE Green Tea you can contact him at:
CEO
I.E. Green Tea
707 Skokie Boulevard Suite 100
Northbrook, IL 60062 Ph:(855) 232-3121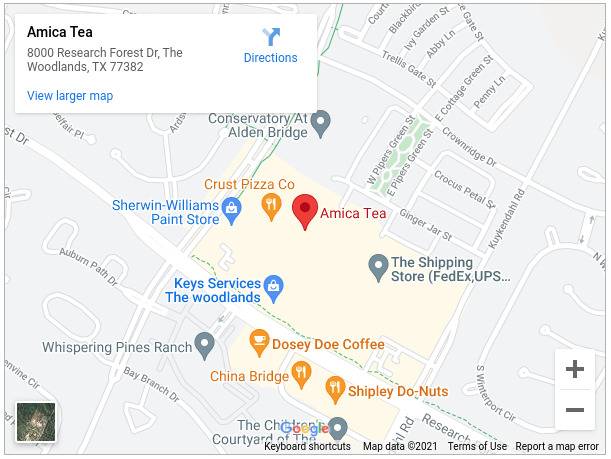 newsroom: news.38digitalmarket.com




Source: 38 Digital Market News

Release ID: 455155

Original Source of the original story >> New Organic Green Tea Recipes From I.E. Green Tea




This content is published on behalf of the above source. Please contact them directly for any concern related to the above. 

This press release may contain forward-looking statements. Forward-looking statements describe future expectations, plans, results, or strategies (including product offerings, regulatory plans and business plans) and may change without notice. You are cautioned that such statements are subject to a multitude of risks and uncertainties that could cause future circumstances, events, or results to differ materially from those projected in the forward-looking statements, including the risks that actual results may differ materially from those projected in the forward-looking statements.