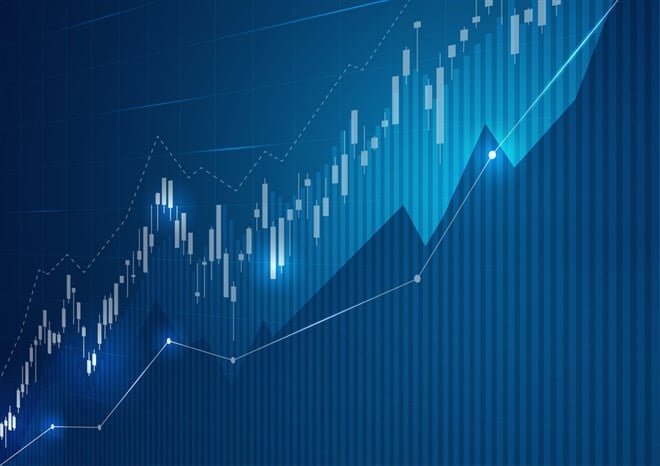 Artificial intelligence is making its way into every industry. Some companies developing the technologies, but it should come as no surprise that even more companies others are entire industries, including farming.
Companies including HubSpot Inc. (NYSE: HUBS), The Trade Desk Inc. (NASDAQ: TTD) and Integral Ad Science Holding Corp. (NASDAQ: IAS) are fast adopting AI to help their customers' marketing and advertising campaigns. Those three stocks are forming bullish areas of consolidation and are worth tracking. 
While those three companies are showing promising chart action, combined with solid earnings and revenue growth, many other companies, including Alphabet Inc. (NASDAQ: GOOGL), IBM (NYSE: IBM), Salesforce Inc. (NYSE; CRM) and Yext Inc. (NYSE: YXT) are among publicly-traded techs incorporating AI into their marketing and advertising efforts. 
While AI, by itself, is not necessarily an investment thesis, companies that are growing sales and earnings from their use of AI could be among the market's biggest leaders. 
Here are three companies incorporating AI in customer outreach efforts. All three are showing a good combination of chart action and fundamental growth.
HubSpot 
Cambridge, Massachusetts-based HubSpot helps its customers develop and implement inbound marketing campaigns. The stock is up 34.52% in the past three months, helped by a 20% advance in January and a gain of another 11.48% in February. 
On February 16, the stock gapped 11.80% higher following a better-than-expected earnings report. MarketBeat data show the company topping both sales and earnings views. 
Because HubSpot helps its customers drive traffic through Web sites, blog posts, social media and other content marketing channels, it is likely to benefit from AI technologies that create images, text and other content. 
Recently, the company touted two new AI-powered tools, Content Assistant and ChatSpot.ai. Content Assistant can suggest blog titles related to a product or service, then generate an outline for the full blog post. It can also write content for blog posts, landing pages, sales and marketing emails and other communications.   
ChatSpot.ai helps HubSpot customers easily add contacts and companies to the HubSpot CRM, create reports pertaining to marketing, sales, and customer service, and draft personalized sales emails. 
HubSpot shares are currently consolidating below a high of $418.39, where they twice hit resistance. On March 20, the stock was trading 6.9% above its 50-day average, a good signal that institutional investors were holding shares rather than selling.
The Trade Desk
If you, like everybody else in 2023, watch streaming channels such as Hulu or Roku, you may have seen a commercial from The Trade Desk, a company that is in the business of placing targeted ads on streaming services.
As you might imagine, that's a picture-perfect scenario for incorporating AI and machine learning to serve customers. 
The Trade uses its own AI platform, Koa, which analyzes data from across the Internet to help advertisers set up campaigns. According to the company, "Once campaigns are live, Koa automatically optimizes performance and spend to ensure that you're reaching your audience on the right media in the most efficient and effective way."
A look at the chart for The Trade Desk shows a cup-with-handle pattern that's been forming since August, with a buy point above $66.35, which is the high price within the handle. The formation is easiest to spot if you set the chart to a one-year view using candlesticks or bars.
MarketBeat analyst data show a "moderate-buy" rating for the stock, with a price target of $71.55, a 26% upside. 
Integral Ad Science
New York-based Integral Ad Science, or IAS, helps its customers target ads across various platforms including connected TV (think streaming services with ads), mobile and in-app ads, and YouTube, among others. It helps customers avoid fraud, make the ads suitable for the intended audience, and also offers audience research and data insights. 
In early 2022, Integral Ad Science acquired Context, whose AI-driven technologies enable image and video classification across various digital media platforms. The acquisition allows IAS to better target ads to the correct customers, in the correct context. For example, a running shoe advertiser wouldn't necessarily want ads on a show or Web page about car repair. A show about the outdoors or exercise would be a better fit. 
The stock is up 18% in the past month and 44.54% in the past three months. It's currently extended from its most recent buy point near its 50-day average, at $10.33. 
An extended stock isn't a bad thing: It shows that institutions are snapping up shares, and the stock has the potential to rally even further. A new buy point could present itself with the next moving-average pullback or new base.