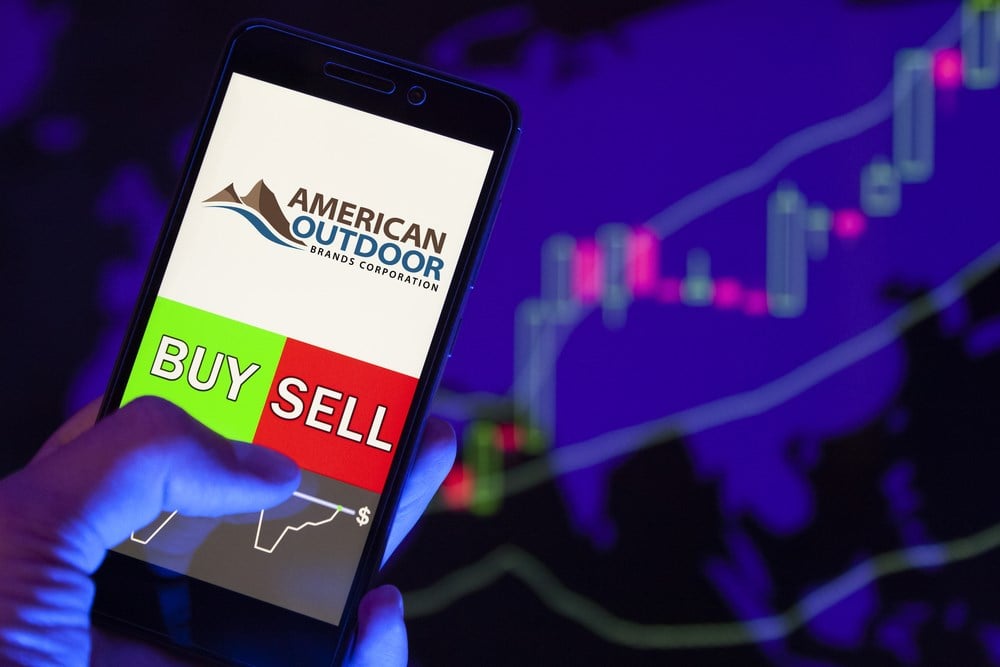 American Outdoor Brands, Inc. (NASDAQ: AOUT) delivered its fourth quarter and full-year earnings for its 2023 fiscal year on June 28, 2023. The company posted a surprise profit of six cents per share on revenue of $42.2 million. Expectations were for negative earnings per share of 13 cents on revenue of $39.3 million. 
On a year-over-year basis, revenue was down 8% from the $45.9 posted in the same quarter in 2022. Earnings were down 57% on a year-over-year basis.  
But in a year when guidance means more than ever, the company is forecasting that it will deliver net sales for fiscal year 2024 will be 3.5% higher than in 2023. If the company can deliver on that revenue growth, this earnings surprise may be only the first of many surprises for shareholders.  
An E-Commerce Forward Model 
The bullish case for American Outdoor Brands is that this is an e-commerce-forward company. The company's portfolio of brands, which includes 21 early-stage consumer brands, is sold in brick-and-mortar channels. But the current and likely future growth for American Outdoor Brands will come from its e-commerce channel. 
For fiscal year 2023, that channel reported a 10.5% decline in net sales. But since 2020, e-commerce sales are up 60.6%.  
American Outdoor Brands sells products in the outdoor lifestyle and shooting sports categories. The company believes the majority of its revenue will come from the former. And other companies, such as Solo Brands, Inc. (NYSE: DTC) show that this is a niche that continues to have strength. 
The company's strategy is based on what it refers to as its "Dock and Unlock" formula. This allows the company to expand the potential of niche brands. Evidence of this strategy is playing out with its BUBBA brand, which has expanded from a line of fillet knives to now include a range of products in the fishing category, what the company calls the "water to plate" lifestyle.  
In the company's June 2023 investor presentation, management expressed its goal to double its net sales to $400 million over the next four to five years. With the company's infrastructure in place along with a growing cash flow position, that growth seems achievable.  
An Analyst Weighs In 
American Outdoor Brands is a small-cap company and with a share price that is consistently below $10, it doesn't receive heavy analyst coverage. In fact, over the past 12 months, only three analysts have issued ratings and price targets for the stock.  
Nevertheless, it's worth noting that B. Riley Financial analyst Eric Wold reiterated his Buy rating on AOUT stock. He also reiterated his price target of $13 for the stock. That's slightly above the consensus price target of $12.40.  
The Stock is Approaching a Key Technical Signal 
Since the earnings report, AOUT stock has crossed over both its 20- and 50-day simple moving averages (SMAs). Right now, traders can watch to see if the stock can cross above the 200-day SMA at around $9.19. As of this writing, the stock was about 3% below that average.  
At that point, traders will want to see if the stock can push higher or if the 200-day SMA will serve as a point of resistance. The last time the stock approached its 200-day SMA was in February 2023, and the stock moved lower.  
However, that was prior to the company delivering disappointing earnings. Concerns about a recession remain, but momentum may be on the bulls side.