Can a Weaker Dollar Provide Momentum For This Emerging Markets ETF?
January 07, 2021 at 17:13 PM EST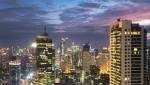 If the Federal Reserve holds fast to its commitment to keep rates low, that could keep on fueling a weaker dollar. This, in turn, will help translate into more strength for the local currencies of emerging markets and help funds like the momentum-based Invesco S&P Emerging Markets Momentum ETF...