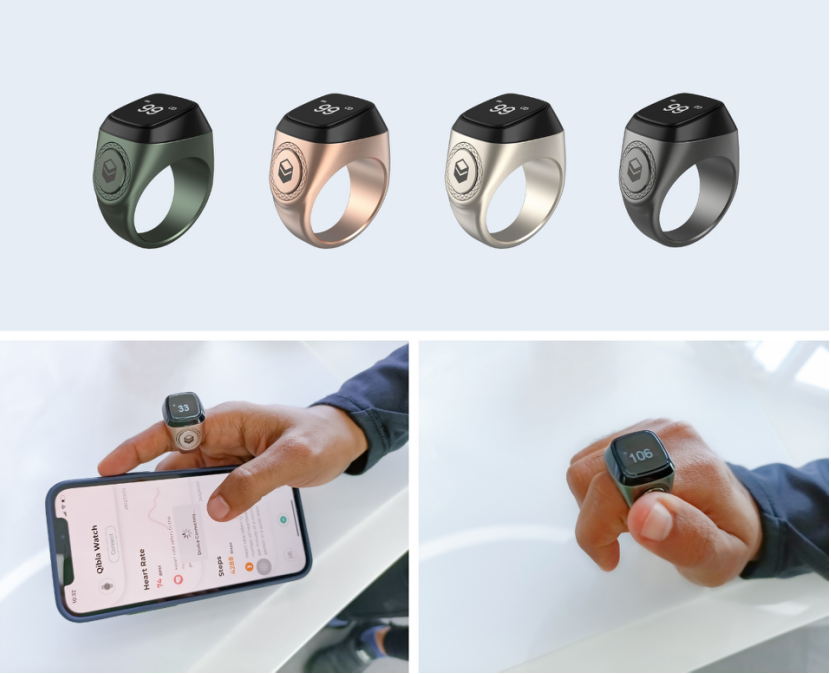 Muslims best smartwatch for men
(Qibla watch is the perfect smart watch for men. It is loaded with many useful features that increase the value of the watch.)
Introducing the Qibla Watch—a smart watch that is specially made for Muslims! Loaded with a number of useful functions, this smart watch is designed to ensure that the user does everything as per schedule and on-time.
Popular for Being the World's First Qibla Smart Watch for Muslims or Muslims best smartwatch for men, exploring some of its many features explains the huge popularity of the watch.
Available with the Qibla Compass:
This is a special feature of the watch. No matter where the user moves, the watch shows the direction of Kaaba. This is possible because it has a built-in GPS and an accurate Qibla compass. This is one of the much-appreciated features of the watch.
Prayer Time Reminders:
Often, in their busy and hectic schedule, people tend to lose track of the exact time. This can cause difficulties if, for some reason, an individual misses a prayer time. This specially designed smart wristband or watch doesn't let the user forget anything. The watch displays the time of prayers as per the location and time zone of the user. It notifies the user about the timing and starts vibrating when it's time. Thus, the user never misses the prayer time and gets reminded on time.
Tasbih Smart Counter:
With this special watch, the user can do the daily Tasbih count at any time and quite easily. The user simply needs to tap the screen of the watch so that counting begins. The watch vibrates as the count reaches 33, 66, 99, or even 100.
The Islamic Calendar:
It might not always be easy to get an Islamic calendar all the time. This smart watch makes things easier. It has the complete Muslim Hijri calendar along with the Gregorian calendar. That is not all, it ensures that all sacred dates are displayed, including Eid-al-Adha and Eid al-Fitr.
Health and Fitness Monitoring:
These days' people are quite health conscious and love to stay updated about their health. This special Smart Watch cum digital alarm clock has made this possible as the Qibla watch can monitor the heart rate. It notifies the user immediately if any abnormality is noticed in the heart rate.
About iQibla:
iQibla is the online store that offers some of the best Smart Watches that are designed for Muslim. These are extremely functional watches available with many features.
Media Contact
Company Name: Umeox Innovations Co, Ltd
Contact Person: Amy
Email: Send Email
Phone: +8613424354916
Address:Floor 19, Block A, Building 8, Shenzhen International Innovation Valley Phase III, Dashi 1st Road, Nanshan District
City: Shenzhen
State: GuangDong
Country: China
Website: https://www.iqibla.com