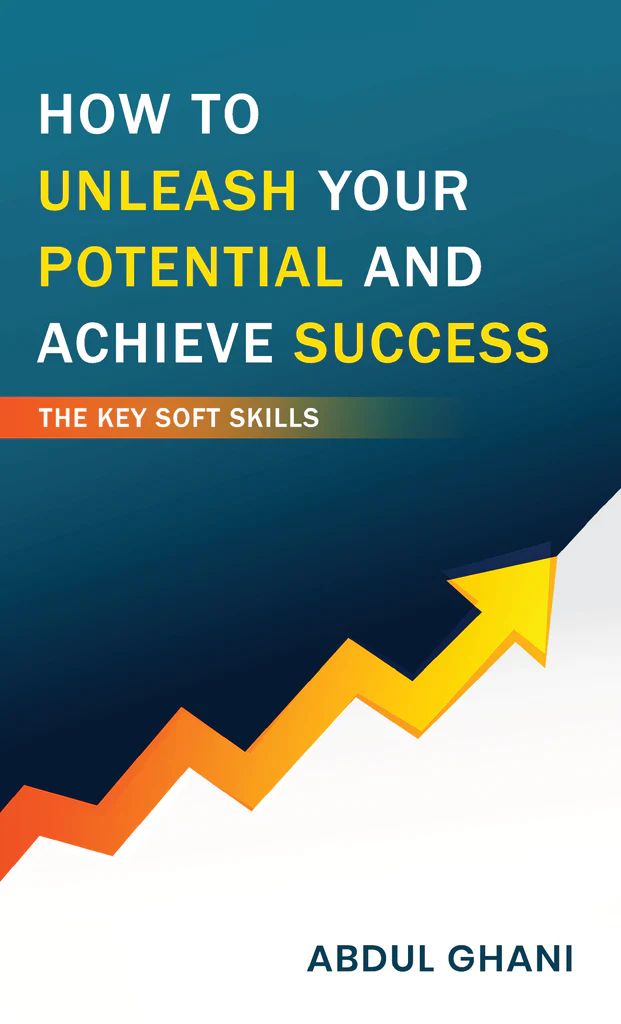 This book, based on extensive research on the above topic, is authored by Dr. Abdul Ghani, who is currently working as Professor and Head of unit in the department of orthopedics, GMC Jammu.
This book is conceptualized on the fact that the obvious target of life for everyone is to be successful and satisfied, though the definition of success may be different to different people. Everyone has got one or another natural talent and potential to succeed, but the majority of us cannot explore and utilize it fully. As per research most of us use only 10 to 15 % of our potential, whereas the rest of it remains untapped and unutilized.
Why is it so…?
Though knowledge, skills and hard work are very important, but they are not enough to fully unleash our potential. People who are successful have got some unique habits and skills especially the soft skills, that we can adapt to our own lives to achieve the same success.
To mention briefly the important soft skills, communication skills, time management skills, optimal self-confidence, work-life balance and overall personal self-development on regular basis.
These skills are the real need of the hour in today's competitive world. However, they are never taught formally in schools, colleges or universities. Hence there is a strong need to know about these key soft skills and then also we need to know how to acquire them. Then of course we need to adapt and apply them to us and our day to life. So that we can make the most from this life which comes only once and is limited.
Therefore, this book is all about these important skills, and how to acquire and apply them to make any goal achievable.
This book also highlights "How to succeed holistically and make the journey of life fun" by giving equal attention to every aspect of life with an emphasis on work-life balance rather than concentrating on only one aspect.
This book is published by White Falcon Publishing house and is readily available on all the major online stores like amazon, and Flipkart and will gradually be available in all the libraries and major bookstores.
https://store.whitefalconpublishing.com/collections/latest-books/products/how-to-unleash-your-potential-and-achieve-success-the-key-soft-skills
https://www.amazon.in/dp/1636407048?ref=myi_title_dp
https://www.amazon.com/Unleash-your-Potential-Achieve-Success/dp/1636407048/
Media Contact
Company Name: White Falcon Publishing Solutions LLP
Contact Person: Media Relations
Email: Send Email
Phone: +91-6280-150-239
Address:SCO 70, Second Floor Sector 47D
City: Chandigarh
Country: India
Website: https://whitefalconpublishing.com/