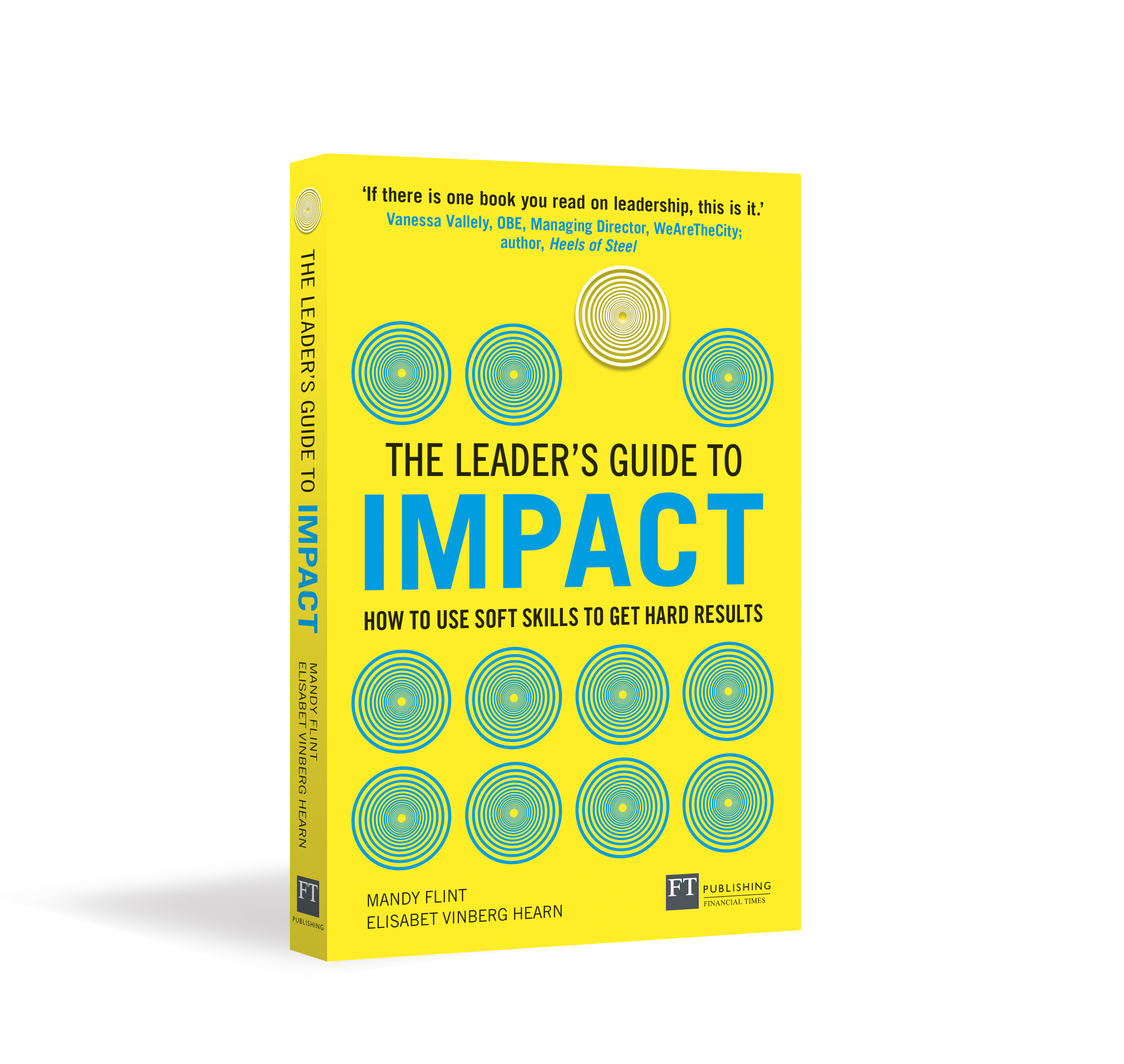 In The Leader's Guide to Impact, leadership and cultural change experts, Mandy Flint & Elisabet Vinberg Hearn, explain how to maximize your impact as a business leader in the 21st century and beyond.
The Leader's Guide to Impact: How To Use Soft Skills To Get Hard Results is a no-nonsense leadership development guide that explains how to create impact that drives concrete business results. In today's complex work environment, managing and creating impact is no longer a nice to have, it's a business necessity. Applicable to leaders at all levels, from new leaders to C-suite executives, it's full of practical, relatable actions and models readers can use to raise their impact as leaders today. 
"We have helped leaders and leadership teams in some of the best-known brands around the world become more impactful through our unique, dynamic way of facilitating learning and change," say authors, Mandy Flint & Elisabet Vinberg Hearn. With over 25 years of experience as female leadership strategists, they have successfully identified the formula for excellent leadership impact. With three bestselling, multi award-winning books on leadership, Mandy and Elisabet's goal is to provide leaders around the world with the tools they need to achieve success. "We want to show leaders that great impact is a choice they can make every day, and that each person's impact is maximized through self-awareness and social awareness. Impact starts from within." 
Rich with insights from years of coaching executives and teams, Mandy and Elisabet have developed a robust methodology for personal and professional transformation. After reading The Leader's Guide to Impact, readers understand how to connect with others in an authentic way that builds trust, supports their reputation, and develops their brand so they can influence effectively and drive results. The book has 3 parts that explain impact generally, impact on different audiences and stakeholders, and impact for different desired outcomes. This provides readers with a holistic view on the importance of creating impact and allows them to apply insights to their specific leadership role. 
The Leader's Guide to Impact has been endorsed by some of the most well-renowned experts, authors, and reviewers around the world. Vanessa Vallely, OBE, Managing Director of WeAreTheCity writes, "If there is one book you read on leadership, this is it. Be the best leader you can possibly be, by taking control of your impact on those around you." In addition, Nick Shaw, CRO at Brightpearl by Sage writes, "In today's complex work environment…our ability to have an impact is more important than ever…A must read if you want to move your career to the next stage." 
The Leader's Guide to Impact is available for sale on Amazon, Apple iBooks, Kobo and other online bookstores. Readers looking to breathe life into their team, create higher engagement, better customer experience and higher revenue are encouraged to purchase their copy today: https://www.amazon.com/Leaders-Guide-Impact-Skills-Results/dp/1292243775/
About the Authors, Mandy Flint & Elisabet Vinberg Hearn
Mandy Flint is a leadership and cultural change strategist, an international expert on teams and leadership impact. She is CEO of Excellence in Leadership and works globally delivering transformational change programmes and C-suite coaching. Mandy studied at Harvard Business School, is a fellow of the London Metropolitan Business School, and an established speaker at leadership and cultural change events. 
Elisabet Vinberg Hearn is an international expert on leadership impact, teams and people-first digital transformations, operating as leadership strategist, speaker, executive coach. She is co-founder of Think Solutions, has an MBA in Leadership & Sustainability and has studied Sustainability Management at Cambridge University and AI strategy at MIT CSAIL. 
Mandy and Elisabet have written three bestselling, multi-award-winning books on leadership including The Leader's Guide to Impact, Leading Teams: 10 Challenges 10 Solutions, and The Team Formula. Among their clients are organizations such as Apple, SAP, Google, ABN AMRO, Symantec, Royal Bank of Scotland, HSBC, American Express, MasterCard, H&M, IKEA, Sage, NHS and many others.
Connect with Mandy Flint & Elisabet Vinberg Hearn on Social Media:
Website: https://2020visionleader.com/
Twitter: https://twitter.com/2020VisionLead
LinkedIn: https://www.linkedin.com/in/mandy-flint-4042aa2/
LinkedIn: https://www.linkedin.com/in/elisabethearn/
Media Contact
Company Name: Author News Network
Contact Person: Media Relations
Email: Send Email
Country: United States
Website: authornewsnetwork.com