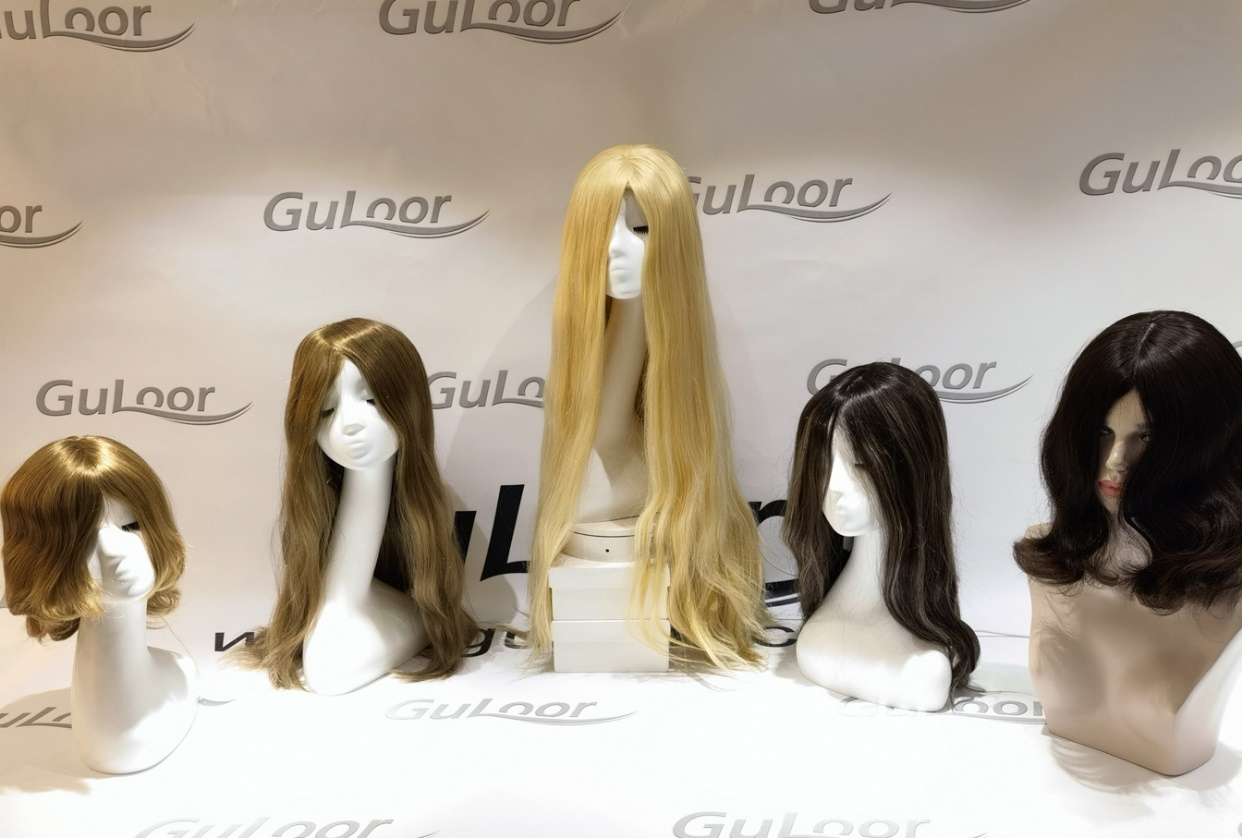 hair toppers for women
Guloor released a new hair topper product made of different types of material. Customers can buy hair toppers made of Remy hair, synthetic hair, or 100% human hair. Guloor provides various products in its hair toppers for women category. Currently, this store offers three types of materials for hair toppers products for the customer. The materials it offered are Remy hair, synthetic hair, and 100% human hair. The manufacturing technology that this company used has successfully changed those materials into a hair product that looks like real hair, and an easy to use and maintain hair product that helps customers with their everyday activities. All products of hair toppers also are suitable for covering thin hair or hair loss problems.
Guloor is one of the hair product stores that have a complete collection of hair products for men and women. Currently, this store offers three types of hair products for men, women, and Jewish wigs. Men's hairpieces are available in different hair systems. As for women's hair pieces are available from a simple type of wig to the hair extension. This store also offers its product at wholesale prices. Therefore, it is also known as the destination for people who want to buy hair products with a limited budget. Moreover, Guloor also offers customization services, so the customer can get the product that matches their preference.
One of the representatives of Guloor explained, "We have been using three materials for our women's hair product collection to ensure that our customers can get the product that matches their situation. Remy hair and synthetic hair are the best choices for those who don't want to spend much time on maintaining their hair product. As for 100% human hair material, it is for those who have a condition with their faith or habit. As the biggest hair product manufacturer in China, we keep trying to provide the best. It is our mission as a hairpiece factory and our pride as the best provider of hair products."
Guloor is a manufacturer of various hair products for men and women. It has a wide range of hair products, from toupees to hair extensions. Its service covers everything related to hair products, from supplier to customization. With more than 20 years of experience, this company has successfully grown into the biggest hair production company in China. Now, it has also become a popular destination for buying hair products.
Media Contact
Company Name: Qingdao Guloor Hair Products Co, Ltd
Contact Person: Houyan
Email: Send Email
Phone: +86-15863066742
Address:1ST FLOOR CROWN PLAZA NO.76 HONGKONG MIDDLE ROAD
City: QINGDAO 266071
Country: China
Website: https://www.guloor.com/