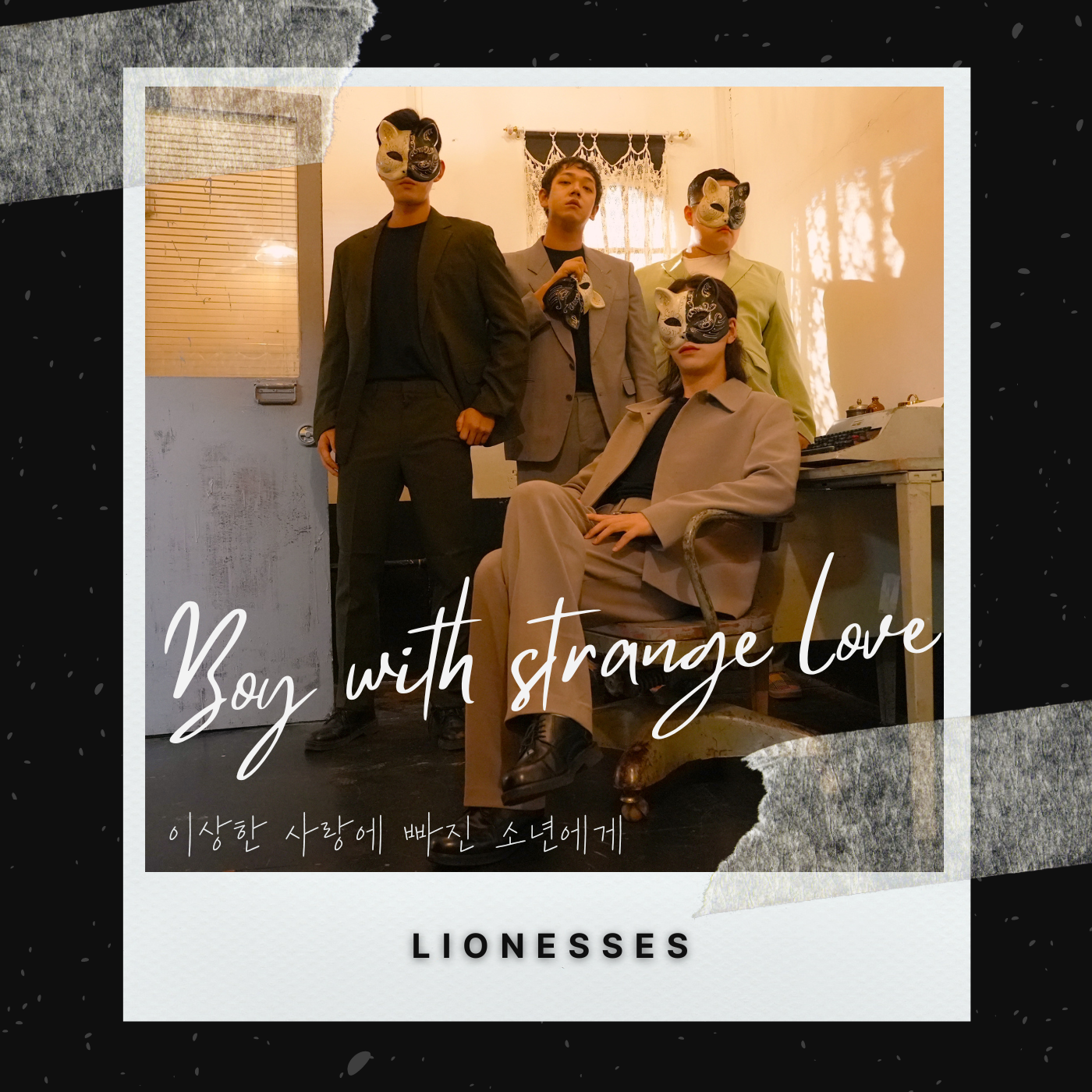 Lionesses, the first and only LGBTQ+ boyband in K-Pop history, will make a comeback on September 30 with the new song "Boy with Strange Love" in the fall. "Boy with Strange Love" will be released simultaneously on domestic streaming sites such as Melon, Genie, Bugs, Vibe, and Flo, and overseas streaming sites such as Spotify, Apple Music, Tydal, and YouTube Music.
Lionesses is an international rookie group that attracted attention from MTV and other global media before domestic South Korean media during its debut. Their winter season song "Christmas Miracle" was featured by South China Morning Post (SCMP) in their article "Seven Christmas New Songs of K-pop Stars to Pay Attention to in 2021" together with BTS, Stray Kids and TxT. Their spring song "Will You be My Groom?" was selected and introduced in the music section of the 2022 Culture Diversity Week hosted by the Ministry of Culture, Sports and Tourism of the South Korean government.
Lionesses has performed on several live stages, including solo performances at the US embassy and the Canadian Embassy in South Korea. They were part of the lineup of the "Night Opening Festival 2022" (the largest gay festival in Korea) and "2022 Seoul Queer Parade." They also attended Pride events by the New Zealand embassy in Korea and the 50th anniversary of Amnesty International Korean branch.
Lionesses' autumn new song "Boy with Strange Love" was composed in May and is inspired by an interview with Korean's Amnesty International's branch during the IDAHOT Day under the "Hate is Useless" theme. According to composer and group leader Damjun, "Korean church music is the main reference to this song. Although I don't have a religion, the church space is like the last bastion of psychology that makes people feel safe and loved." He further explained, "However, I feel some Korean churches do not provide a space that offers a sense of security to teenagers who are Christian and LGBTQ+ at the same time. Rather, they become a threat. In the process of composition and arrangement, many elements used in church music were realized. I want to fill the gap with this song, dressed in church music."
Lee Malrang, a member of Lionesses, said, "During our interview with Amnesty, I mentioned that we wish we had a singer like Lionesses when we were teenagers." He also expressed his opinion by saying, "I want to give the LGBTQ+ teenagers who are living the present day a voice that we never heard when we were teenagers. That is it's okay to be gay."
Also, Kang Han, a countertenor at Lionesses, said, "Being a seventeen years old kid was confusing but I was blessed to learn about the existence of me. I hope that this song will help LGBTQ teenagers to spend more time with more peace of mind."
Media Contact
Company Name: Lionesses
Contact Person: Seunghwan Kang
Email: Send Email
Phone: +82 10 8749 4648
City: Seoul
Country: South Korea
Website: https://instagram.com/lionesses.official